A Box Of Sun
Group Exhibition
05/09/2020
31/10/2020
FIFTY ONE TOO
Opening reception: Saturday, September 5th 2020 from 2 – 6 pm
'A Box Of Sun' includes a collection of 4 works by artists of the gallery, made during the lockdown of 2020.
The past few months marked a period of isolation for everyone. During the lockdown, our artists had to work from home too, often with surprising results. During this period in which our freedom was limited to the walls of our homes, art proved more than ever its healing qualities. Out of this difficult period, Gallery FIFTY ONE would like to create an object of beauty for its visitors. It is our own "boîte à bonheur", that will pleasantly surprise everyone who opens it. May it be a small object of beauty and hope amid these confusing times.
'A Box Of Sun' is available in an edition of 25. Each box contains a unique selection of 4 work in small format of the artists Jacques Sonck, Katrien De Blauwer, Arpaïs Du Bois and Bruno V. Roels. With the exception of the print of Jacques Sonck, all of these works are unique. The box is offered for 500 € each (excl. VAT).
During this exhibition, 'A Box Of Sun' will be presented to the public for the first time, amidst a selection of other works of the participating artists.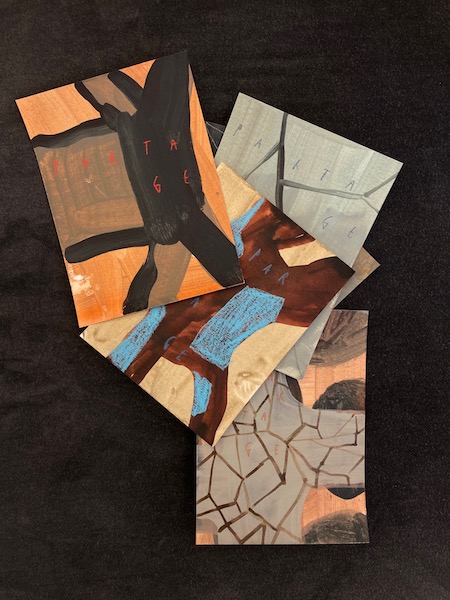 Artists on view A Box of Sun
Arpaïs Du Bois, Bruno V. Roels, Katrien De Blauwer and Jacques Sonck